I am Cara Tigerlily!
I have been a professional tattoo artist since 2015.
I was born and raised in Sydney, Australia where I spent all of my spare time with a pencil, paintbrush, or a lizard in my hand.
I have been drawing since I was old enough to physically hold a pencil. My love for art has been present for my whole life, and will always be a huge part of me.
As a kid, you could usually find me spending hours on end immersed into a painting or looking for bugs under rocks. Not much has changed since then!
I fell in love with Perth and decided to move here to be with my amazing partner Joel in 2017, we now call this city home with our furbaby/scaleybaby family.
Art has always been a true outlet and form of expression throughout my life, so I decided to take my Mum's advice and follow a career path where I feel I 'never have to work a day in my life'. (She definitely didn't mean tattooing haha, but here we are!) Best advice I've ever been given.
I strongly believe in staying true to your own passions and to yourself, so I couldn't be happier to be creating art and being self expressive every day doing what I have always loved.

Whether I'm 'working' or not, my happy place looks like a messy painting table with a lizard sitting on my head.
I enjoy realism style work most and do both colour & black and grey for tattooing, painting and drawing. I work primarily as a tattoo artist but occasionally take on commission oil painting requests.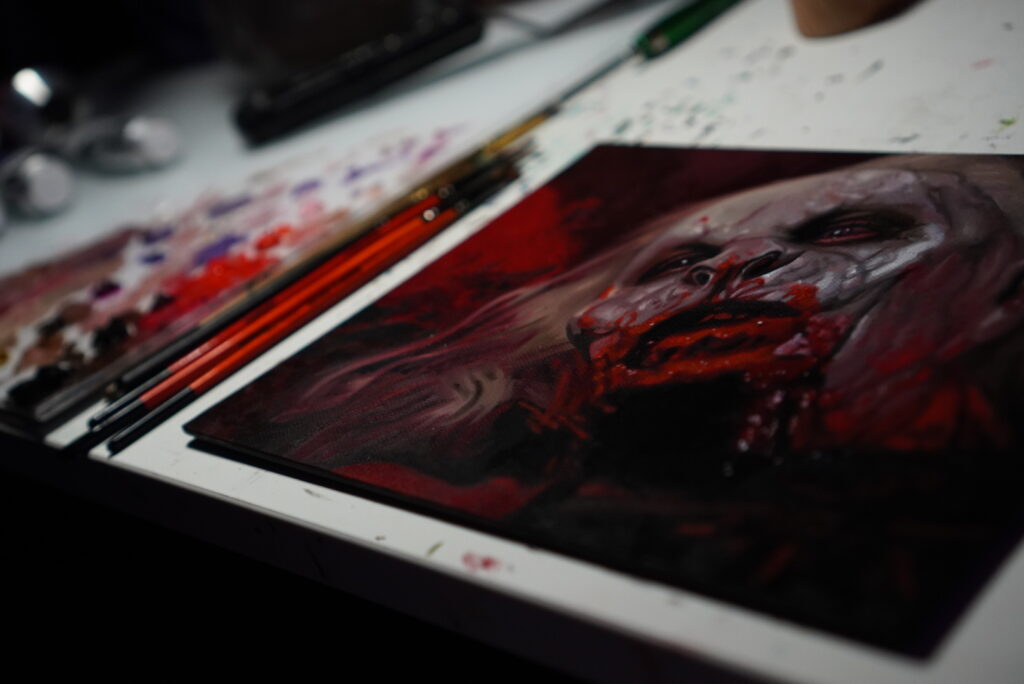 I would like to thank all my amazing clients over the years who have enabled me to learn and grow every day while doing what I love. Without all you, I wouldn't have accomplished so many of my artistic goals. I find true fulfilment and happiness in my artwork and expression. From the bottom of my heart, thank you all so much.
Remember to make art, be creative every day, or do whatever makes you happiest.
And don't be scared of lizards – they like pats too!
---